Visitor management terminal
The solution is ideal for the following sectors:
Medical practice and analysis laboratories
Health centre
Hospital
Other health care facility
And more generally any establishment receiving the public
Whatever your appointment scheduling solution.
Is your secretary absent or overloaded? Don't worry, you'll know instantly which patients have just arrived.
Focus on your core business by regulating the reception of your patients with an all-in-one device.
How does hospitality management work?
The patient pathway on the reception management terminal
The patient indicates if he has an appointment (if the option is activated).
He chooses the doctor with whom he has an appointment
He/she indicates his/her Surname/First Name so that the doctor can identify him/her.
The doctor concerned is then immediately informed of his presence in the waiting room by an audible and visual notification.
The benefits of autonomous hospitality management 
A simplified doctor interface
Discreet audible alert at each arrival.
List of incoming patients
Time of arrival of patients
Once the patient has been treated, simply close your appointment so that it moves from the "Waiting" list to the history.
You organise your solution, you hear it.
Instant addition or removal of doctors in the practice,
activation or deactivation of the doctors present,
activation or deactivation of the "I have an appointment" choice.
Each doctor has access to the following via the reception management interface
The list of patients waiting for care.
The possibility to change the status of the patient (waiting -> already taken care of)
Discreet audible and visual alerts for each new arrival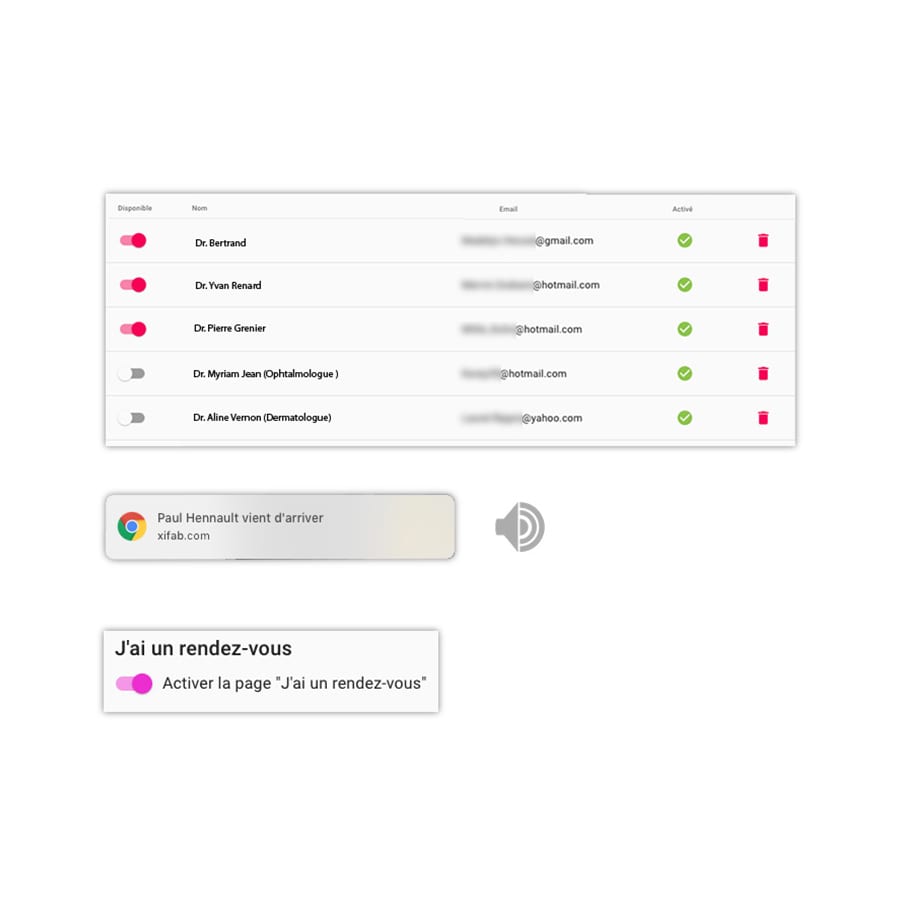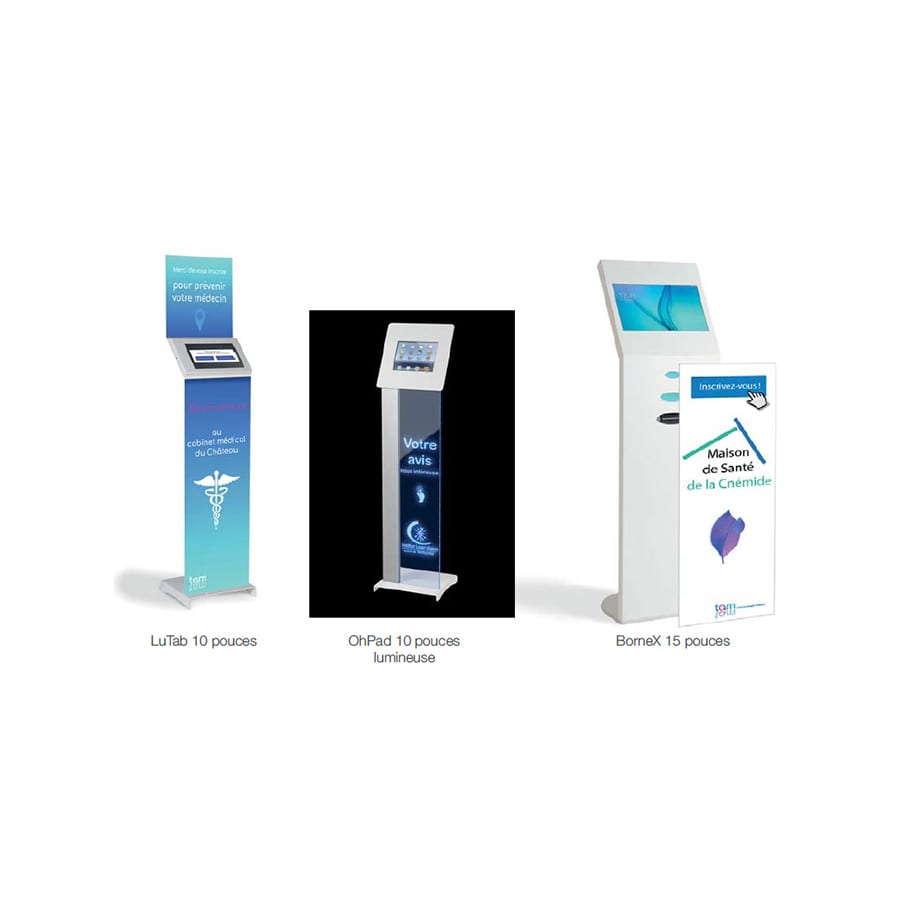 3 models of terminals available
Customisation to your health care institution's image
Printed PVC bottom panel
Optional top panel on LuTab model.
For your reception management, we offer customised visuals that will make your kiosk more attractive and visible from a distance.
In addition, the customisations are interchangeable at will.
Learn more about hospitality management
Hospitality management compatible with all sectors of activity