Digital signage is an effective solution for distributing your content quickly.
Promotional campaigns
Customer loyalty campaigns
Display of various information (weather, special announcement, time,
Video presentation of a new service/product and much more...
Thanks to digital signage, you can bring your internal and/or external communication to life by broadcasting your updated content in real time.
You will be able to broadcast and manage remotely, your contents cut out under several different screens.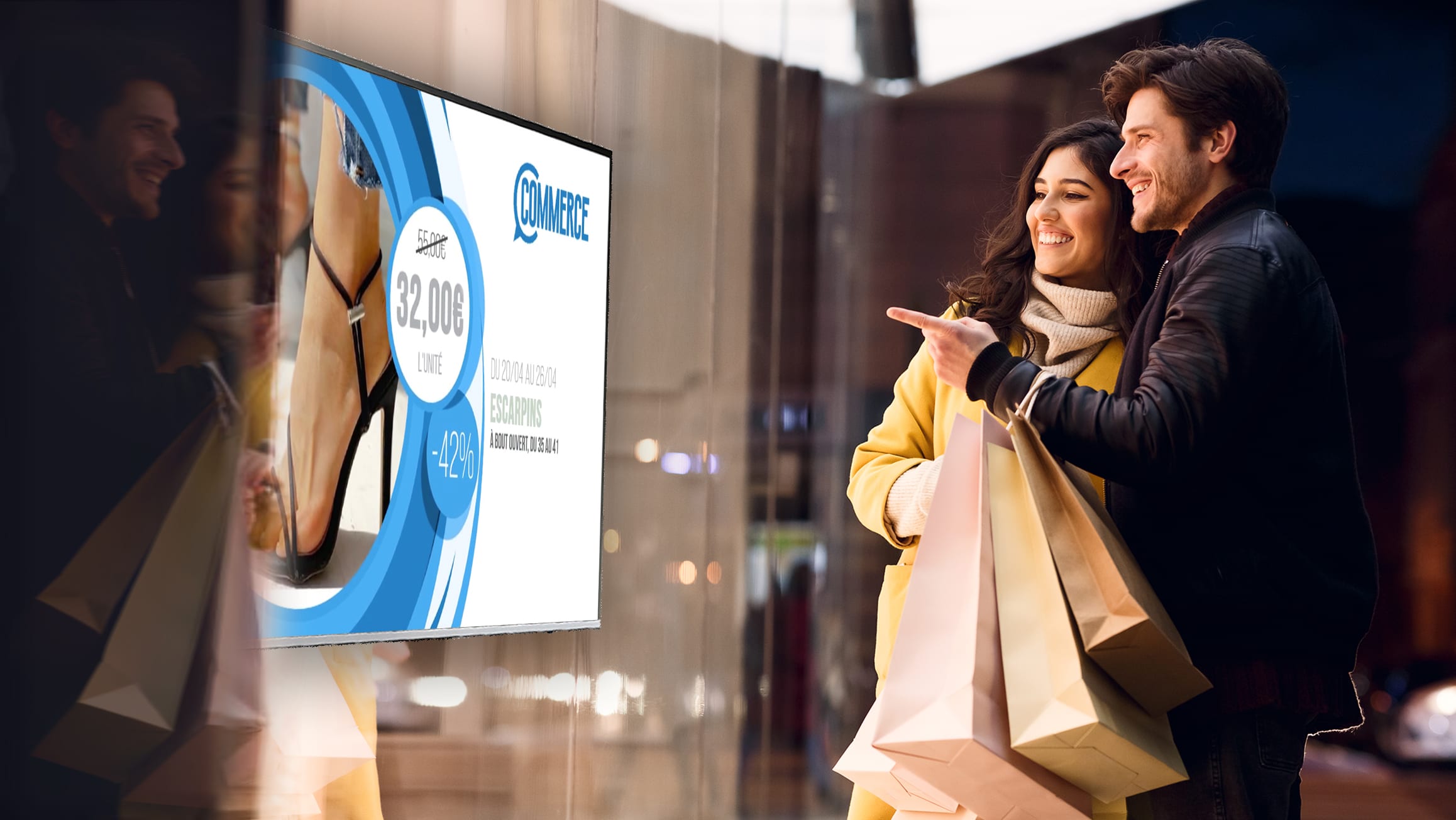 Captivate your visitors with digital signage
Hotels, restaurants, banks, shops, administrations or even the medical world use digital signage to capture the attention of their visitors with 100% digital communication.
Live, instantaneous information is perceived as more interesting than static displays, whose connotation of use is most often to promote.
Digital signage is at least 4 times more efficient than traditional signage!
A lively communication solution, it attracts more attention from the public with targeted, alternating content adapted to current trends.
The attraction linked to the light and movements diffused on the screens increases the rate of conscious and considered purchases, the information diffused will be built around useful and seductivecontents.
Communicate in just a few minutes using a TV!
Split the content of your screen into several zones
Directly on your interface, you have the possibility to split your screen into several zones.
This will allow you to select the different contents to be broadcast on each zone for example (weather, website, video ...)
The contents will be automatically resized in relation to the different zones to give better visibility.
And finally, you will be able to enlarge or shrink each area whenever you want.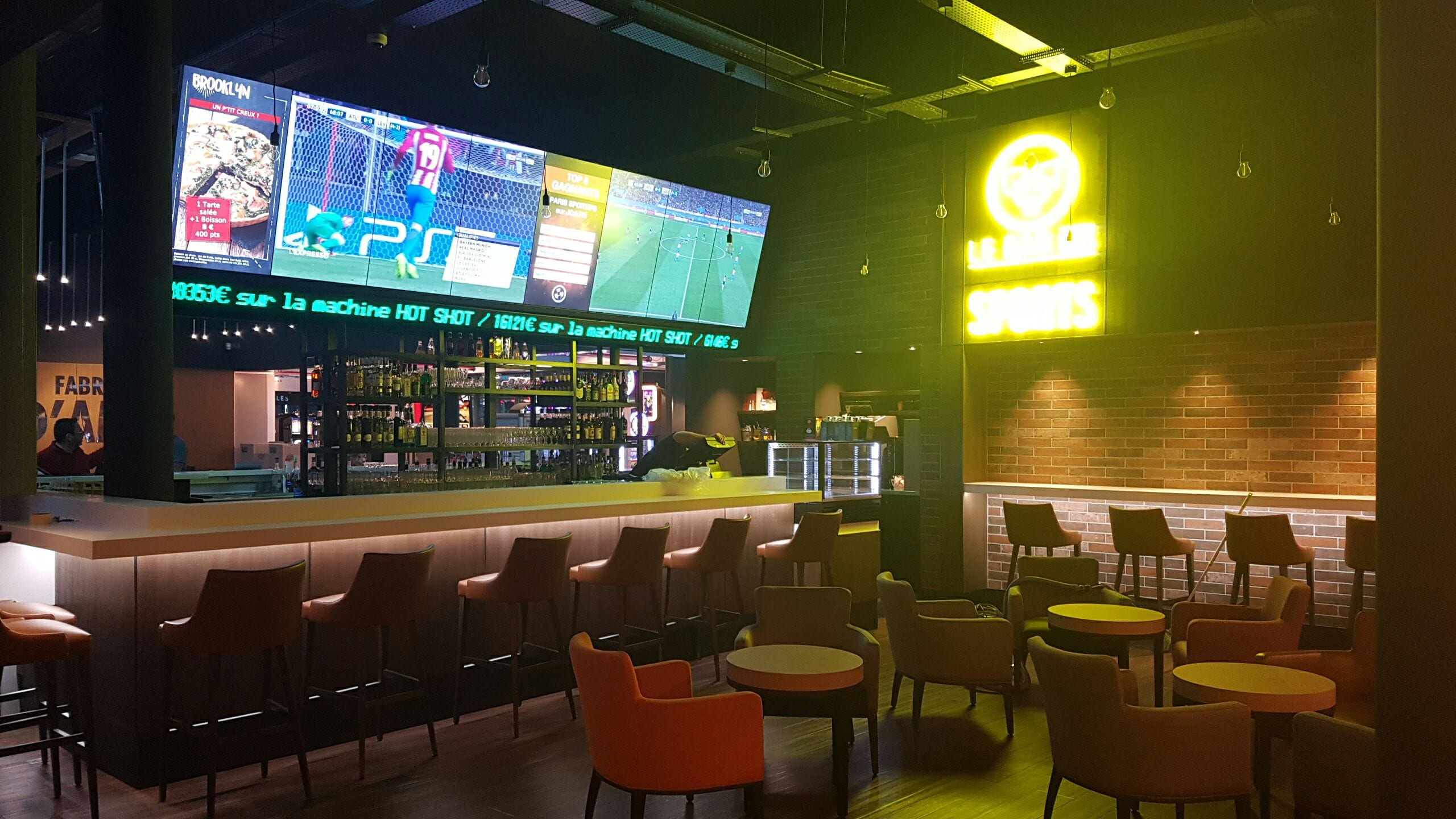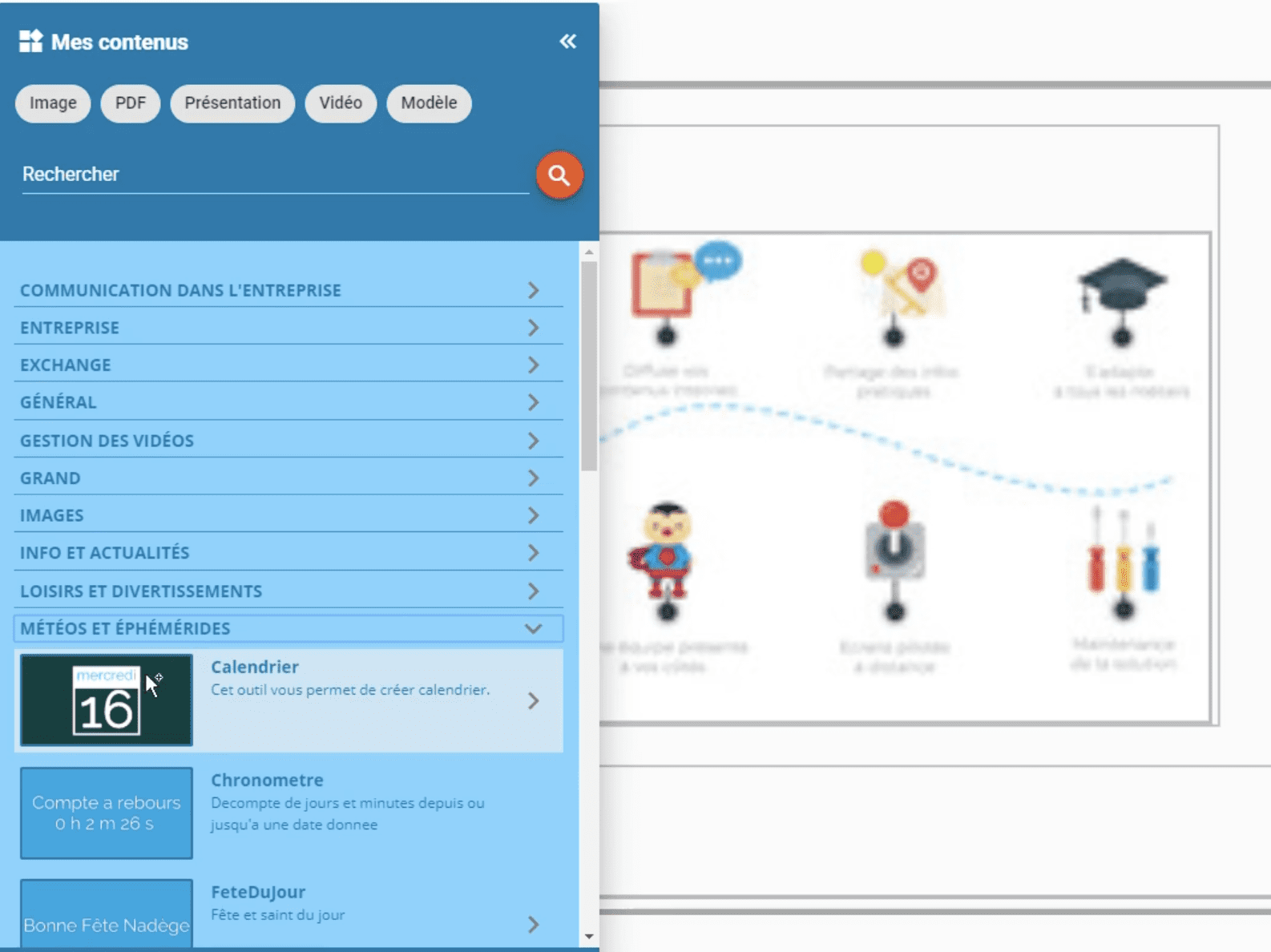 Create your own content via the interface
The solution will allow you to produce your own content.
Several models of free access videos will be at your disposal(welcome message, welcome, promotion of a product, a service...)
You will have fields that can be configured to insert images, numbers, texts, logos and pictograms.
No need for video editing knowledge or to call an expert video creation agency. In 2 to 5 minutes, your video is made using the custom creation interface.
Thanks to the video templates available, you can announce the arrival of a new person, an event, promote a service, launch a promotional campaign ... )
However, if you already have a person in charge of creation, you can also drag and drop other existing contentinto the interface.
Distribute any type of content
Slideshow Files

Image slideshow
PDF file page by page
PowerPoint slideshow converted to video (online service optional).

Video Files
Image Files

JPEG, GIF, PNG
Adobe Flash animation files

The animations can be :

Dynamic if the player has access to a data source (for example an RSS feed on the Internet)
Interactive if the player is equipped with input devices (touch, mouse/keyboard, camera).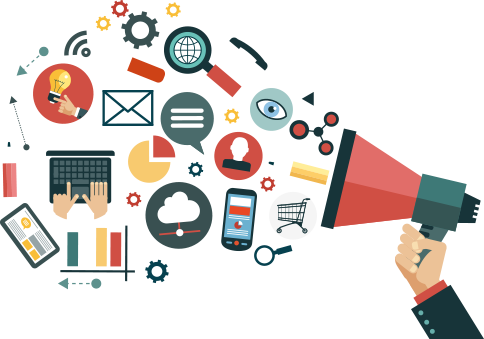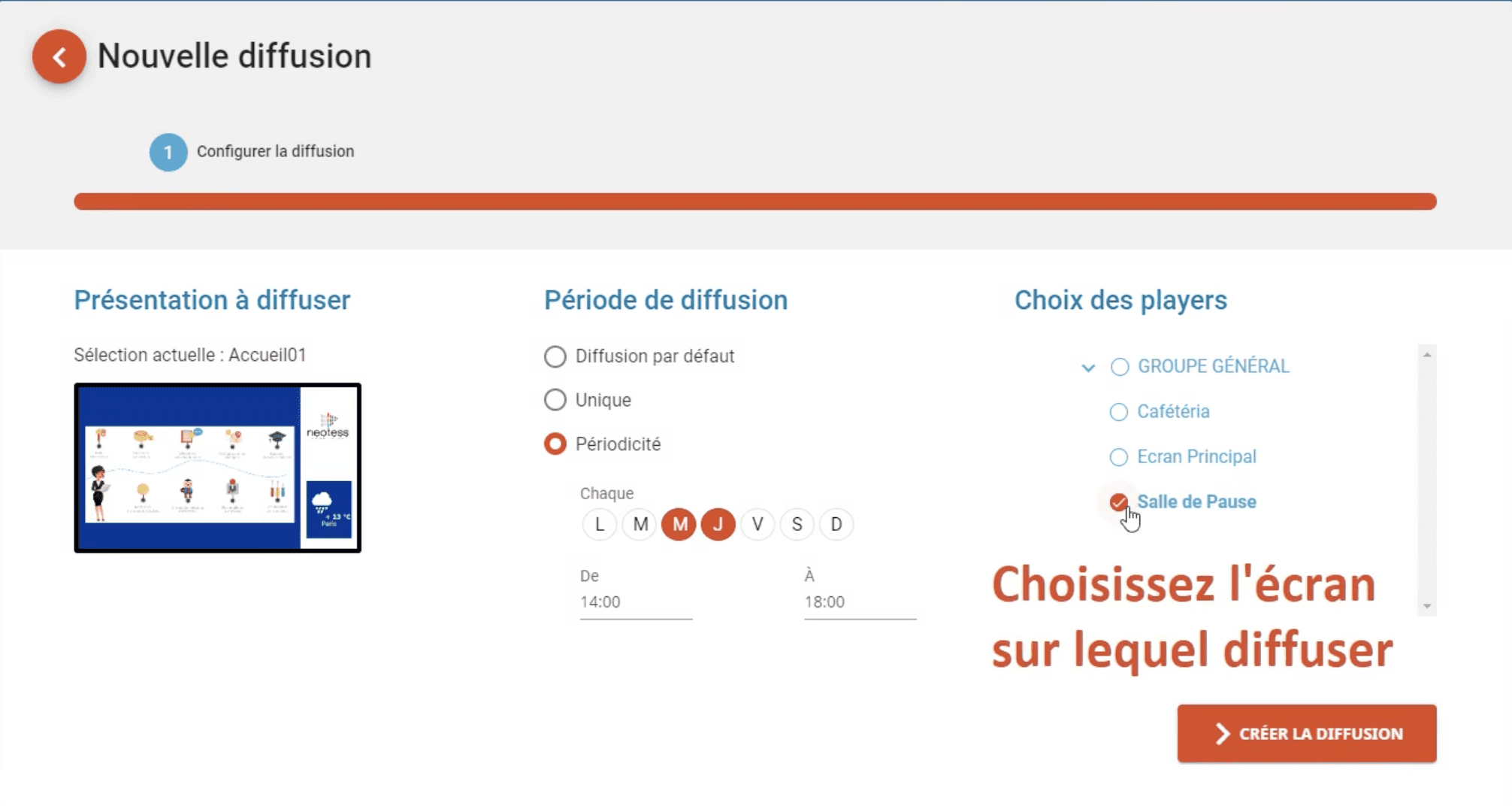 Plan the display of your content
Thanks to ( name of the solution ) you will be able to parameterize, at your convenience, a time slot at which your contents will be displayed.
In addition, you will be able to choose broadcast periods for each player
4) Finally, the player you have chosen will broadcast the planned content on your associated screen(s).
or
Finally, the screens associated with the player will display the planned content.
If you don't have a screen, we offer digital media to display your content
Two levels of management in the interface
SUPERVISION (e.g. management of the entire fleet)
He will have access to all the actions issued by the users.
The supervisor will also have the possibility to manage the whole park of digital signage screens and thus to receive personalized mails which will list the whole of the actions carried out at the moment T or in the day.
This role is usually administered by department/project leaders or managers.
USERS (Ex: Management on a site)
The user account will have access to the management interface of one or more screens, depending on the role assigned by the administrator.
It will be able to: import content and display it on digital signage screens.
The administrator will be able to assign management rights according to the screens. This will allow to restrict, or not, the use of the interface for the different screens.
This role is usually administered by consultants, sales people etc.