The solution allows the possibility of :
Take a paper or SMS ticket
Mailing and remote monitoring of the approach of its turn
Estimate the waiting time indicated to each patient or visitor.
Can be combined with the reading of a QR code positioned outside in the window to avoid the public to enter the site.
Manage the flow of visitors serenely & Reassure your customers, make their waiting easier, inform them instantly of their turn, with a simple click.
Install the premium service in your space.
Q-Lib stands in line for your customers, in one click!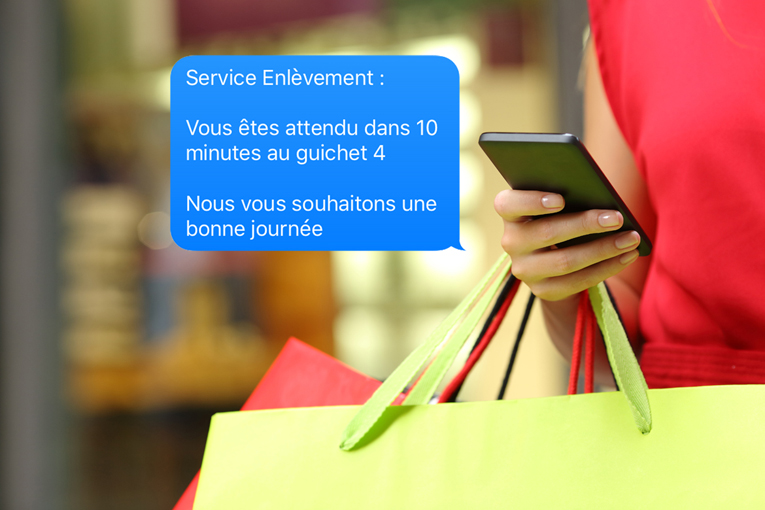 Let them stroll through the aisles, have a coffee, they will be notified by SMS, 10 minutes before their turn.
The sophisticated management of the Q-Lib queuing software allows to anticipate the waiting time of customers or visitors.
They no longer have the feeling of waiting, the freedom they are given gives them the feeling that their well-being is taken into consideration.
At the point of sale, this optimized waiting time offers the possibility to make other purchases.
The terminal offers the possibility to take a ticket or to be notified by SMS.
The visitor has the possibility to choose between :
Receive a numbered ticket
Be alerted by a notification
An estimate of the waiting time is given to each visitor, allowing him or her to wait calmly.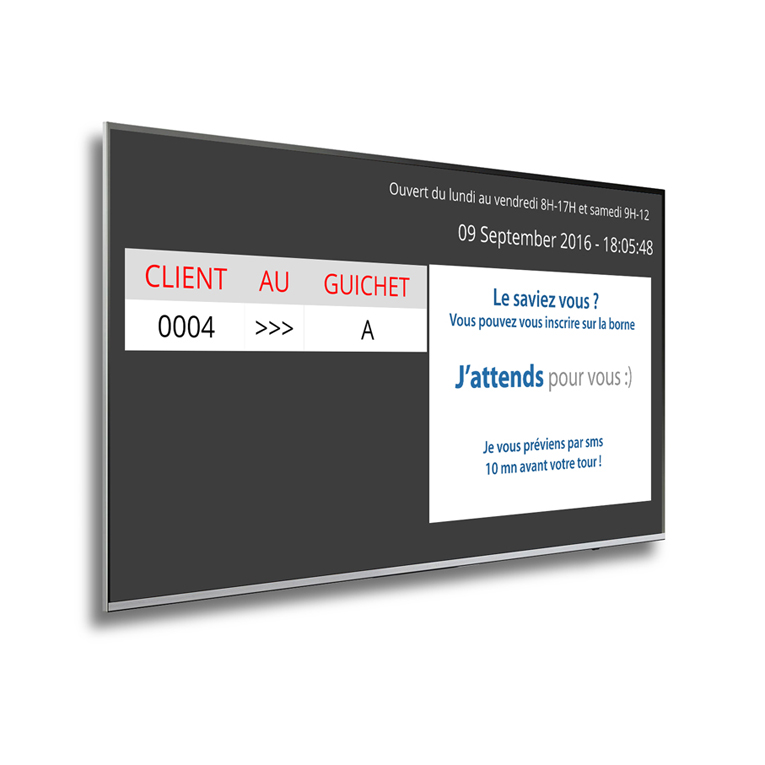 The large screen displays the following information:
the called visitor or his number,
the counter to which he must go,
the communication information you wish to broadcast on the right side of the screen.
In addition, one or more counters can be displayed simultaneously.
An audio broadcast can be activated to warn customers and blind people present near the screen
The counter tablet, connected to the web, allows the agent to :
Go to next visitor
Add a comment following the appointment
Redirect to another counterThe tablet can easily be replaced by the agent's PC.
The Internet connection of the PC is sufficient to display a queue management window, and the agent chooses the type of visitor corresponding to the function of his office.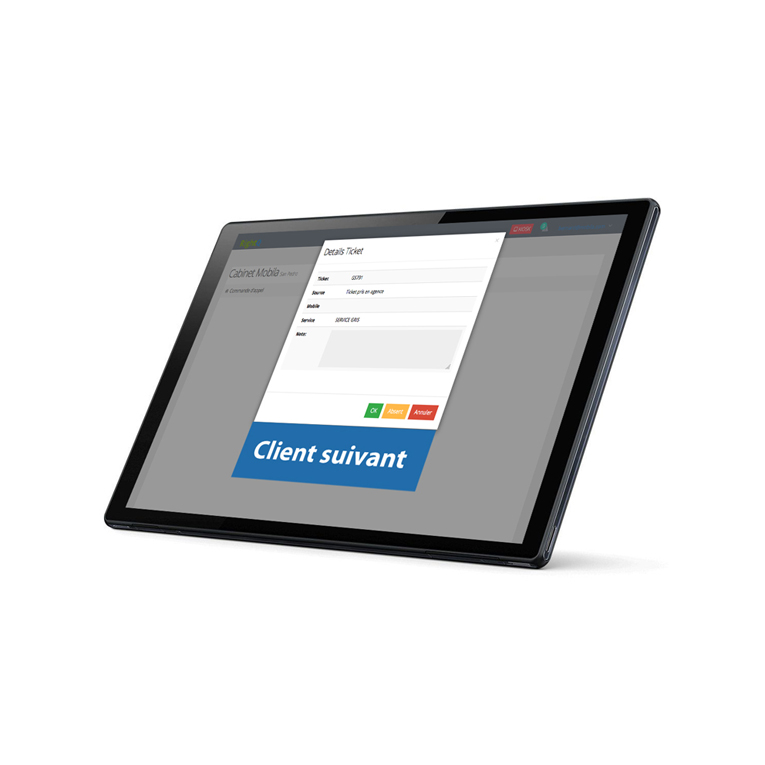 A simple and complete interface
Which will let you know the statistics in real time
Manage the different windows and their authorizations
Improve waiting time by optimizing staffing during peak periods
Manage the information or advertising content displayed on the screen.
Compatible sectors of activity