The President of Xifab created Digital Collaborative Schools to offer young people in Laos, regardless of income or gender, the first face-to-face and distance learning digital marketing course, enabling them to increase their employability, participate in the development of their country and forge links with France.
The Digital Collaborative School: a humanitarian association with a triple objective
The first Digital Collaborative School will be developed in Laos, which is just starting out in the digital field and has rapidly expanding internet coverage. Partnerships will be established in a second phase with young people in other Asian countries.
Within this framework, the project has set itself three main objectives in three stages:
To offer young people in Laos, without discrimination of income or gender, the first face-to-face and distance learning training in digital marketing, enabling them to access jobs for which the supply should rapidly exceed the demand and to participate in the development of their country,
To enable European SMEs to adapt their digital strategy to Asian markets by optimising their costs thanks to the young professionals trained by the School,
To create an international network of digital nomads thanks to the coworking space adjacent to the classrooms.
Why LAOS?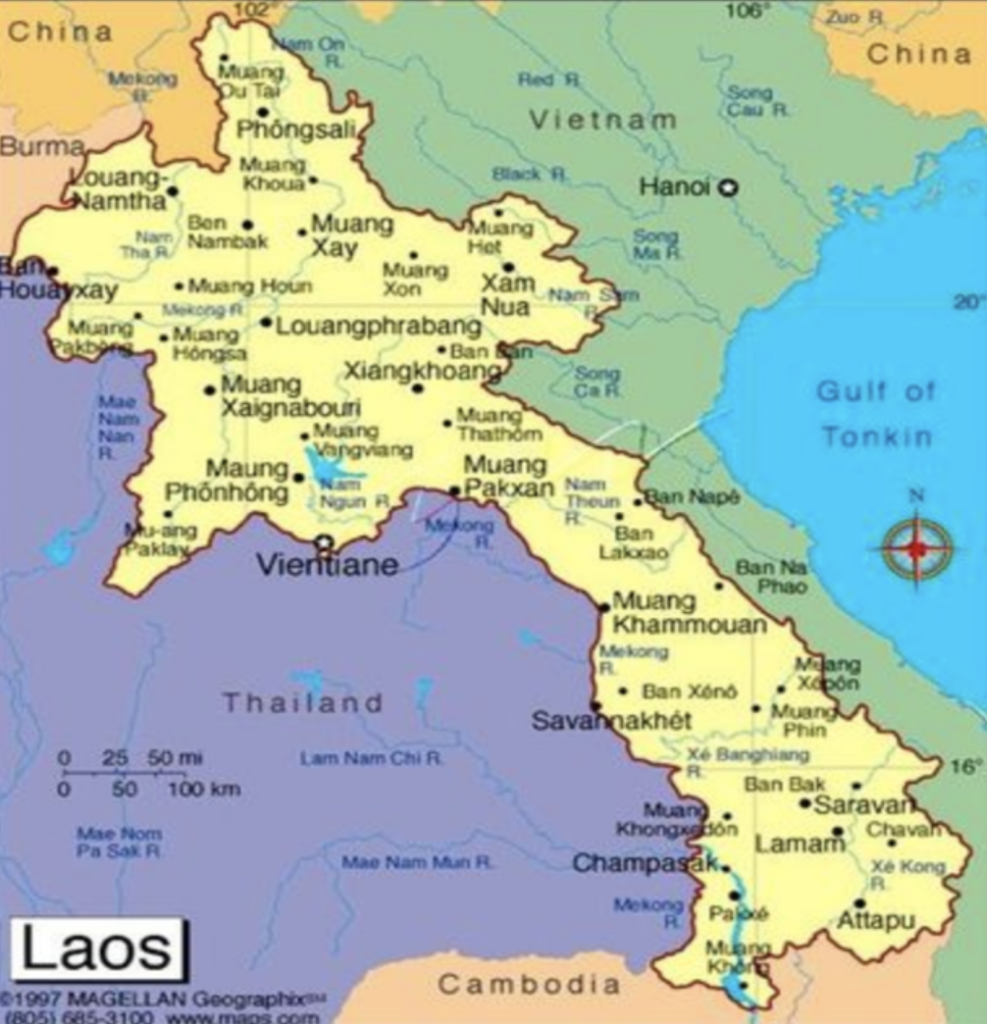 Situated between China, Vietnam, Myanmar, Thailand and Cambodia, with no maritime access, Laos has a population of 7 million.
Laos is a young country with an enthusiastic, hard-working, positive population, strategically located in the heart of the RCEP free trade zone. This position is an asset for developing a pool of young professionals with experience in digital techniques.
The World Bank describes Laos as one of the fastest growing economies in Southeast Asia with an average annual GDP growth of 7.8% over the last decade. The country's geographical position, its connection with China via the first Kunming-Luang Prabang-Vientiane line, its energy reserves, combined with digital technology, could propel the country's development.
For all these reasons, LAOS will be the first stage of this project and will host the first collaborative Digital School and will take support and advice from the national and local authorities to achieve its objectives.
Other schools will then be opened in certain areas of the RCEP: the aim is to create a real network of exchanges between Europe and Asia, between digital and business enthusiasts.
Would you like to participate in the project?
Discover the school here